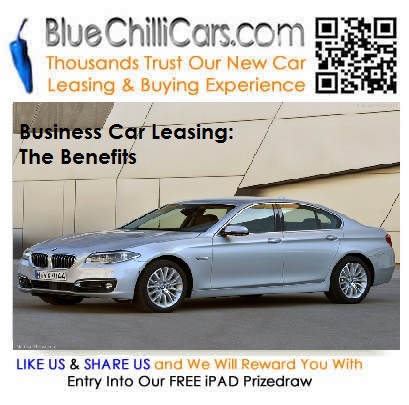 The car leasing market is as strong as ever, especially within the business market. So why have we seen impressive growth within this sector?
There are many reasons as to why more and more businesses are leasing their vehicles as oppose to purchasing outright. We have highlighted below what we believe are the top 4 reasons as to why every business should look at business car leasing as a viable option.
With many business lease car deals available with a minimal initial payment, there really is no need to tie up working capital. Leasing also removes the risk of losing out due to the fluctuating market value of your fleet. Vehicle leasing is a fixed cost way to run your vehicles, no need to worry about the re-sale value 3 or 4 years down the line. Once your lease is up you can just hand the vehicle back or simply replace with another business lease deal that is within your budget.
With fuel costs ever increasing, it is important to stay ahead of the game and to keep your staff in the most fuel efficient vehicles. Technical advances mean that manufactures are releasing new, more efficient vehicles every year thus the opportunity to make savings on your fuel bills increases. We are seeing a higher number of deals on hybrid cars, some come with up to £5,000 government incentive like the Mitsubishi Outlander PHEV gx3h and these hybrid vehicles are proving more popular due to the low levels of company car tax payable by the end user, not to mention the environmental benefits. Business lease deals are usually available over a 2, 3 or 4 year contract.
A business car lease is subject to VAT. If you are VAT registered, you are able to claim up to 50% of the VAT back. In addition, if you have a fully maintained contract, you will be able to claim 100% of the VAT back on this part of the contract.
Leasing vehicles can save companies money. Due to the very competitive market, manufactures and funders are coming together to offer fantastic deals, some of which work out far more cost effective than buying and selling vehicles due to depreciation in value and the discounted list price of the vehicle.
Next time you are looking for a business vehicle, consider business leasing. Companies like bluechillicars.com can search the market for you and find the very latest cars and vans at the lowest prices. Give us a try, visit www.bluechillicars.com to see our latest deals. Follow us on Facebook, Twitter & LinkedIn to keep informed of the very latest deals and car leasing news.
IF YOU HAVE NOT ALREADY done so, then please LIKE US and SHARE US using one of the links below  – this will qualify you for entry in our draw to "Win An iPad Mini 16GB". For more details of our iPad Competition – click here.