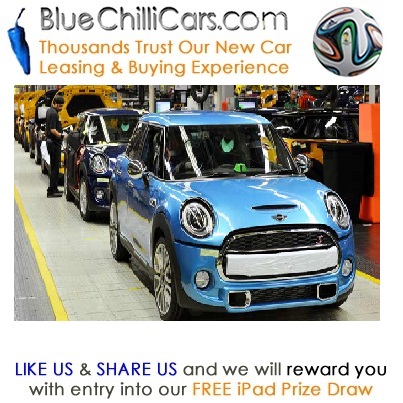 This is the first of Mini's new 5 door hatch to roll off the production line in Oxford.
The 5 door MINI is due to be launched in the Autumn with prices expected to be just under £16,000. They will boast extra boot space and a little more headroom and around 6 cm more interior width than the 3 door version. Mini are hoping that the extra room will help their sales grow within the family friendly market.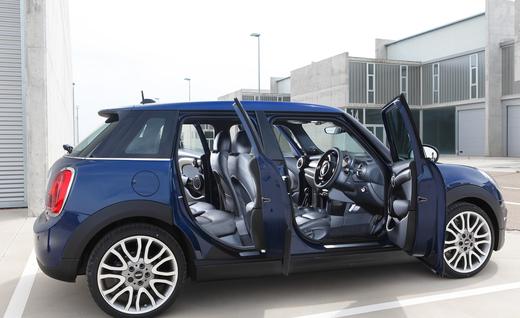 The new MINI Leasing prices will be available soon so please keep checking our main website at www.bluechillicars.com for our introductory offers.
IF YOU HAVE NOT ALREADY done so, then please LIKE US and SHARE US using one of the links below  – this will qualify you for entry in our draw to "Win An iPad Mini 16GB". For more details of our iPad Competition – click here.