What is Car Leasing?
What is car leasing? From PCP to contract hire, there's more than one way to get behind the wheel of a new car. Vehicle Leasing, also known as contract car hire, consists of paying an upfront rental, followed by set payments for the agreed contract length.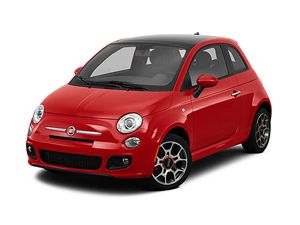 With leasing come a heap of advantages, the most important one… You can change your car every few years so you're always driving the newest vehicles on the market.
From brand new face-lifts and cars such as the UK's first right hand drive Ford Mustang you can drive the latest models available. What's not to enjoy about that!
There is also a fixed sum each month meaning that there are no hidden charges making it easier to manage your budget and you know exactly what you're paying!
Rentals explained!
With leasing, you have control of the monthly rentals as well as the upfront cost so the more you agree to put down in the first instance; the less you pay each month! Another advantage of what we do, we don't charge you any money until 7 to 10 working days after the car has been delivered meaning you can drive around before you pay anything.
Contract hire or personal contract purchase (PCP?)
So, what's the difference between leasing and personal contract purchase? The biggest difference is when the term comes to an end you simply hand your car back over and take out a brand new car. The initial rental also tends to be less meaning that you drive your car away without it leaving a hole in your wallet!
What happens when your contract hire agreement comes to an end? A member of our team will be in touch with you a few months towards the end of your lease, this way we'll get your paperwork sorted and a brand new car ordered for you and ready to go as soon as your other car goes back.
Because all of our lease deals come with road tax covered for the duration of your lease, you never have to worry about it. We offer on all our leases optional maintenance packages, when taken out with your lease this will cover any standard maintenance. Again, we don't charge this as an upfront cost but instead we build it into your agreement therefore you can spread the cost out to make it even more manageable.
If you have any questions about leasing then give our team a call on 0161 425 8334 or visit our Facebook and Twitter page to contact us, if you need more information click here.