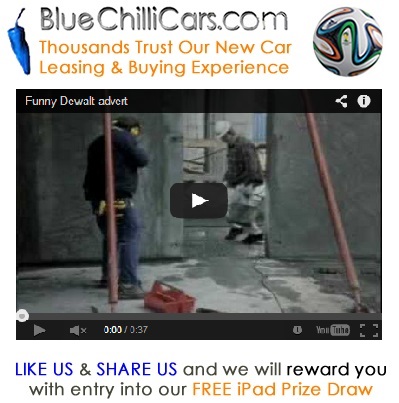 Here at Blue Chilli we are constantly drilling down the cost of car leasing. We have prices that will make you spin, a little like this funny advert. Enjoy, ps Nobody was hurt in the making of this video.
If you enjoy, please like and share.
Blue Chilli Cars offer fantastic deals on car leasing! For our latest car leasing deals visit our main website at www.bluechillicars.com
IF YOU HAVE NOT ALREADY done so, then please LIKE US and SHARE US using one of the links below  – this will qualify you for entry in our draw to "Win An iPad Mini 16GB". For more details of our iPad Competition – click here.